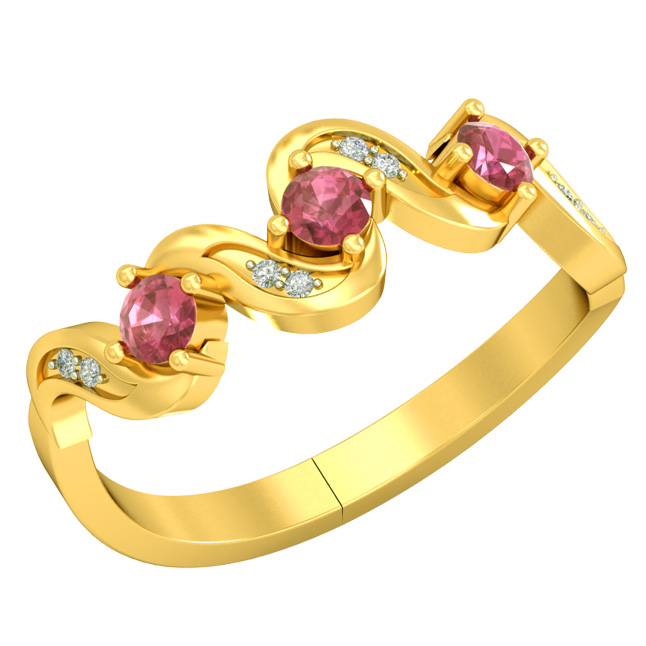 Mrp : Rs.16999/-
Offer Price : Rs.11049/-
Deal Link :
http://www.suratdiamond.com/realdiamonda...R1681.aspx
Make your affair an unforgettable romance as you shower your beloved with this Beautiful Real Diamond & Ruby Ring Set in 18kt Gold this VALENTINE
Diamond Pcs: 8 pcs
Diamond Wt: 0.16 cts
Diamond Color: J/K
Diamond Clarity: I1
Ruby Pcs: 3 pcs
Ruby Wt: 0.45 cts
Gold Wt: 2.450 gms
Gold Purity: 18kt
About The Product
If diamonds are forever then the love affair between Women & Diamonds is eternal too. Nothing makes the woman more radiant than what she feels like when she is in love. Only one more thing makes her feel the same way - a truly shining sparkler, a rare design & a precious jewel.
Here's a dazzling Diamond and Red Ruby 18kt Gold Ring that is designed with love, infused with brilliance and induced with creativity to make her smile this VALENTINE.
Love becomes special when it is nurtured and revived every now and then. Make your every now and then a treasurable experience by presenting this Precious Ring on her finger today and treasure the moment forever.