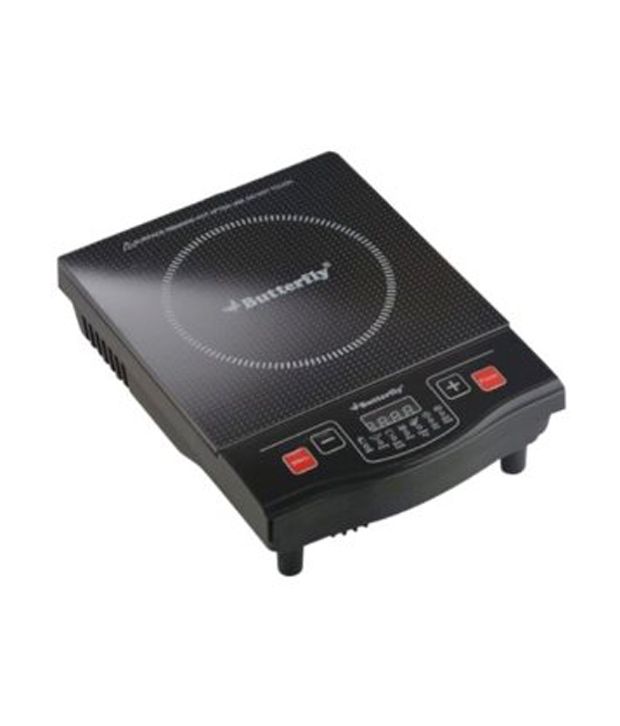 Rs. 2,890
Rs. 375
http://www.snapdeal.com/product/butterfl...2112285381
Check your location for delivery
With the changing lifestyles and hectic schedules, usage of gas for cooking is not feasible any more. One can take a look at the Butterfly Induction Cooker as it is equipped with a lot of features that eases and speeds up the cooking procedure. Prepared with 7 preset cooking menus and a compact design it is sure to impress. Every feature is button controlled and one can automatically control the temperature too. Be it cooking, boiling or heating the induction cooker always comes in handy. Butterfly offers a 12 month warranty on the product and can be ordered from Snapdeal at an affordable price. It supports utensils like stainless steel pots or stainless steel rice cookers as they are best compatible with the product.  The induction cookware supports 7 kinds of cooking menu which allows you to prepare a variety of dishes effortlessly. It is very sturdy and has an overheat protection system.
Time and Temperature
This Butterfly Induction Cooker features the most important function one desires while cooking that is time and temperature setting. With this induction cookware one can just pre-set the time and the temperature that is perfect for a preparation. One does not need to worry about over cooking anymore as the temperature settings ensures that the food is never over cooked or burnt. It even comes with a timer which not only makes cooking easier but guarantees that the preparation comes out perfectly every time. Just set the timer to the desired time and the induction cooker will offer you the flexibility to carry on with other works without having to worry about the food being prepared.  
Power Consumption
This induction cooker from Butterfly guarantees accurate and perfect cooking temperature for all kinds of dishes. It consumes 1600 watts of power and uses voltage of 220 - 240 V. Not only does it use the minimal of power for cooking, but also brings down your electricity bill. With the recent environmental concerns and decrease of natural resources, the induction cookware is a great addition to all kitchens.
Design and Make
This Butterfly Induction Cooker has a ceramic body which includes the surface as well. The modern and compact design makes the cooker very classy and adds an aesthetic look to every kitchen. This power hob rhino model is black in color and the finish of the product is sure to draw attention. It has a digital display panel which allows monitoring the settings and the push buttons as controls is a great touch to the cookware through which one can manually set the desired cooking time and temperature.
Easy to Clean
It is extremely easy to maintain as just wiping the ceramic panel of the induction cookware with a damp cloth soaked with mild soap ensures that the cookware is 100% clean and as the surface is smooth, it facilitates easy and hygienic cleaning.
Compatible Utensils
All stainless steel pots or stainless steel rice cookware is compatible with the device. However, it is essentials to check before using one.
Easy to Use
The design of the Butterfly Induction Cooker is very compact and is engineered in such a way so as anyone can use the cooker easily. The mechanism is not complicated at all and complements all kitchens even with small spaces. As it is extremely easy to use, it sorts our everyday cooking effortlessly.
Indian Menu Options
With 7 cooking options, one can just select the favourite Indian cuisine and the induction cooker is smart enough to set the desired time and temperature required to cook the particular dish.
---