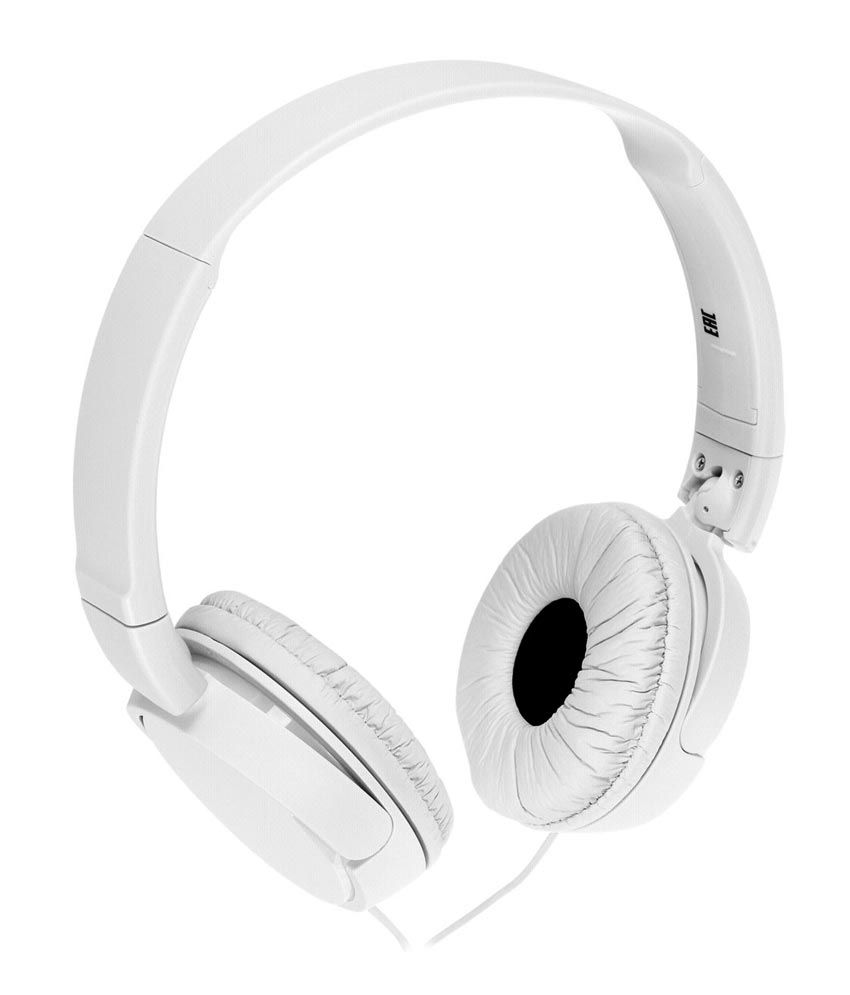 MRP: Rs.1390/-
Offer Price: Rs.549/-
Shipping Price: 549/-
Link:
http://www.snapdeal.com/product/sony-mdr...9950831750
|
Type : On Ear
Cord Length : 1.2 Meter
Jack Diameter : 3.5mm
Wired/Wireless : Wired
Mic : No
Features : Closed-type supra-aural headphones with 30mm drivers, High quality and powerful sound, Lightweight for maximum comfort, Easily connect to your music player, Pair with your MP3 player
Headphones are a great way to cut away the external sound and focus on the sound of music. And the headphones that are built exclusively for listening to music have special attention to the hardware to optimise the sound output. Sony MDR-ZX110A headphones without mic is one such high-quality on-the-ear headphone that gives good sound clarity with great bass effect. Dedicated to music lovers, this headphone is a must buy for all the music enthusiasts.
On-Ear Headphones
Sony MDR-ZX110A headphones without mic is one of the top quality headphones available in the market with an on the ear design. It acts a complete muffler that cuts away all the sound from outside as the close supra-aural headphones have 30mm drivers that blast out high-quality pure sound magic and still do not prove to be of any discomfort on the soft ear tissues. Optimised to be the best, this powerful headphone is one to look out for.
Wired Headset
The 1.2 m long wired headphone gives the user free momentum and allows easy accessibility to any music player. The tangle-free headphone has a frequency of 12 - 22000 hertz and an impendence of 24 ohms. Weighing only 209 grams, the sound pressure level on this brilliant piece of entertainment unit is 100 db/mW. And it has the standard 3.5 mm audio jack that is compatible with the latest phone and mp3 music players
Classy White Headphone
Sony MDR-ZX110A headphones without mic has a classy feel to it thanks to the all-white texture of the headphone. It adds a bit of sophistication to the user's personality and style. Made from good quality material, the ultra-modern headphone packs a punch of accurate beats with a dynamic style.
Warranty
The package from Sony comes in the form of the dynamic headset with L-shaped Stereo Mini Plug and a warranty card. Available with a warranty of 12 months on the product, Sony MDR-ZX110A headphones without mic gives the user an experience of rich bass and sound. Do not forget to fill in the warranty card to avail this service feature by the band.