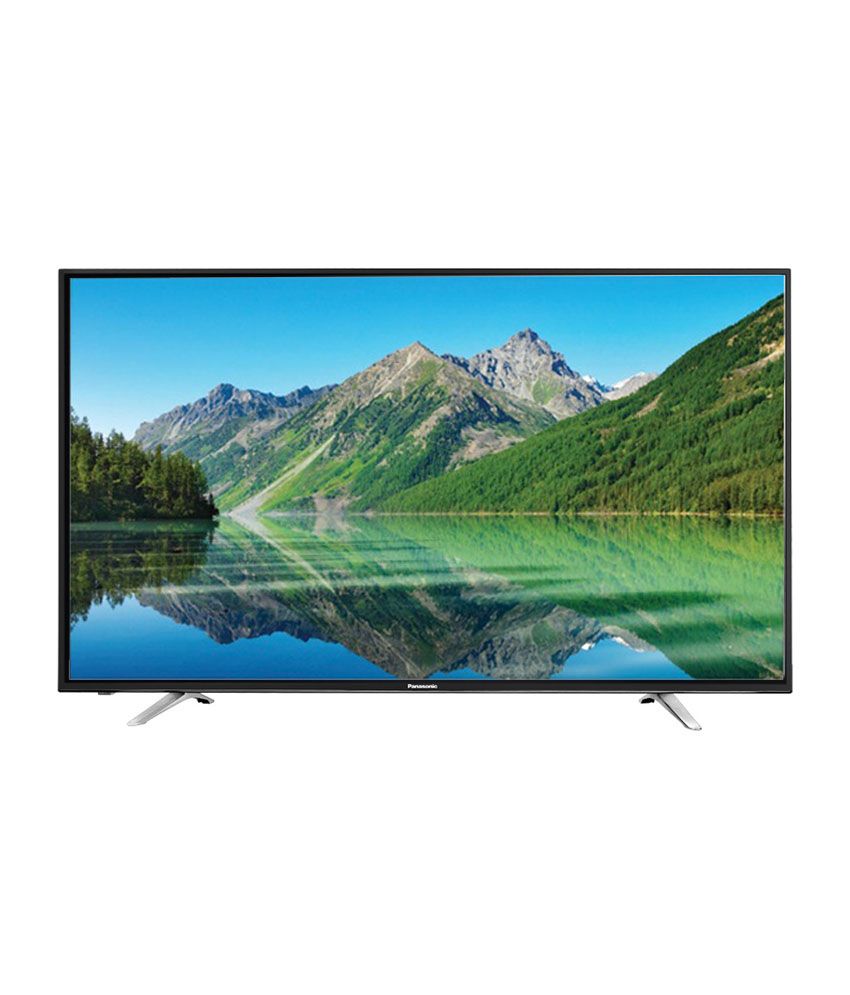 MRP: 179,900/-
Offer Price: Rs.74,890/-
Shipping Charge: Rs.99/-
Use Coupon Code:
LAPP8
Cashback: Rs.5,991/-
Deal Price : Rs.68,998/- [After Cashback]
Deal Link:
https://paytm.com/shop/p/panasonic-th-60...725CDF8D44
Type : LED
Display Resolution : 1920 x 1080
Connectivity : 3 X HDMI & 2 X USB
Warranty : 1 Year Panasonic Warranty
Screen Size : 152 cm (60)
Overview
If you are tired of experiencing poor quality visuals on your TV, then you must take a look at this Panasonic TH-60C300DX 152 cm (60) Full HD LED Television. This particular TV from renowned brand Panasonic has a sleek finish in black. With this system, you will be able indulge in the best experience of watching movies and videos at home. This TV gives you vivid and vibrant pictures. Take a look at the product features before you make the purchase. With a 152 cm (60) flat screen LED television and full HD display it offers a holistic viewing experience. The dot noise reduction technology reduces dot noise around objects on the screen. It offers USB and HDMI connectivity ports. It is brought to you by Panasonic, one of the leading home entertainment and electronics manufacturers who are known for their innovative ideas.
Display Type
The Panasonic TH-60C300DX 152 cm (60) Full HD LED Television has an LED display which has a vast range of advantages over other display types. LED stands for Light Emitting Diodes and the panels using this technology are energy-efficient, exceptionally lightweight and capable of producing remarkable picture quality. The LED screen will also generate low heat hence protecting the TV from damages. With an amazing resolution and wide display, this LED is designed to entertain you to the fullest.
Screen Size
The life-like visuals on this 152 cm (60) LED Display of Panasonic TH-60C300DX 152 cm (60) Full HD LED Television will double your enjoyment. The size is perfect for your house or office. The size is also perfectly suitable for modern homes and families to sit and watch TV shows together.
Display Resolution
This television from Panasonic offers you a remarkable HD display with a resolution of 1920 x 1080 pixels. This improves the overall viewing experience making it ideal to watch all your favourite movies and TV shows in high definition. It also has an aspect ratio of 16:9.  With 176 degrees viewing angle, you are sure to get clear pictures from every corner of the room.
HDMI and USB Ports and Inputs
This TV has three HDMI ports, two USB ports and one PC input. These ports on this Panasonic TH-60C300DX 152 cm (60) Full HD LED Television allow you to connect it to your laptop or set top box. It also allows you to connect your USB devices such as pen drive or external hard drives to play movies and other media. The file formats that are supported are numerous. You can also carry out your official work and surf the internet on this TV.
Audio Capability
The Panasonic TH-60C300DX 152 cm (60) Full HD LED Television comes with two speakers each of 10 Watts which provide you with booming sound. The sound can be increased or decreased as per your requirements. This television features Dot Noise Reduction which is a special feature incorporated in this set to give you a better experience of sound along with visuals
Additional Features
In this television you will also find many pre-installed games that you can indulge in when you are not watching movies or cable. Apart from the games there are several other applications such as sleep timer and internet browsing.
Power Consumption
You can stop worrying about electricity consumption as this Panasonic TH-60C300DX 152 cm (60) Full HD LED Television has a power consumption of 115 Watts which is ideal for low electricity consumption. This TV also has a Power Saving Mode which helps you save immense amount of power, allowing you to save money. The stand by consumption is 0.5 Watt.

Price Comparison
Amazon @ Rs.82,999/-
http://www.amazon.in/gp/offer-listing/B0...dition=new
Snapdeal @ Rs.89,990/-
http://www.snapdeal.com/product/panasoni...8295131526
Shopclues @ Rs.96,990/-
http://www.shopclues.com/panasonic-th-60...ision.html
eBay @ Rs.103,148/-
http://www.ebay.in/itm/Panasonic-TH-60C3...2043672893
Indiatimes @ Rs.1,44,803/-
http://shopping.indiatimes.com/electroni...p_B5540710