Selling Price: Rs.1,700
Offer Price: Rs.766
Link:
https://www.flipkart.com/citron-cf001-3-...GWJ7DP4DRW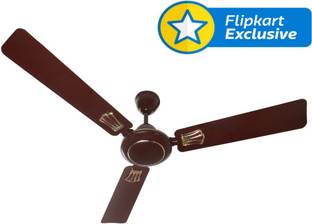 There's nothing more dependable than a ceiling fan to cool you down. Install this 3-blade ceiling fan from Citron in your house for a reliable, powerful cooling solution.
Speedy Fan
The ceiling fan runs on a 350 rpm motor that ensures efficient cooling performance. The 48-cm blades ensure even distribution of air across the room.
Heat-resistant Motor
On a hot summer day, you're sure to keep the fan on for hours on end. You don't have to worry about the copper motor from getting damaged as it is protected from overheating.