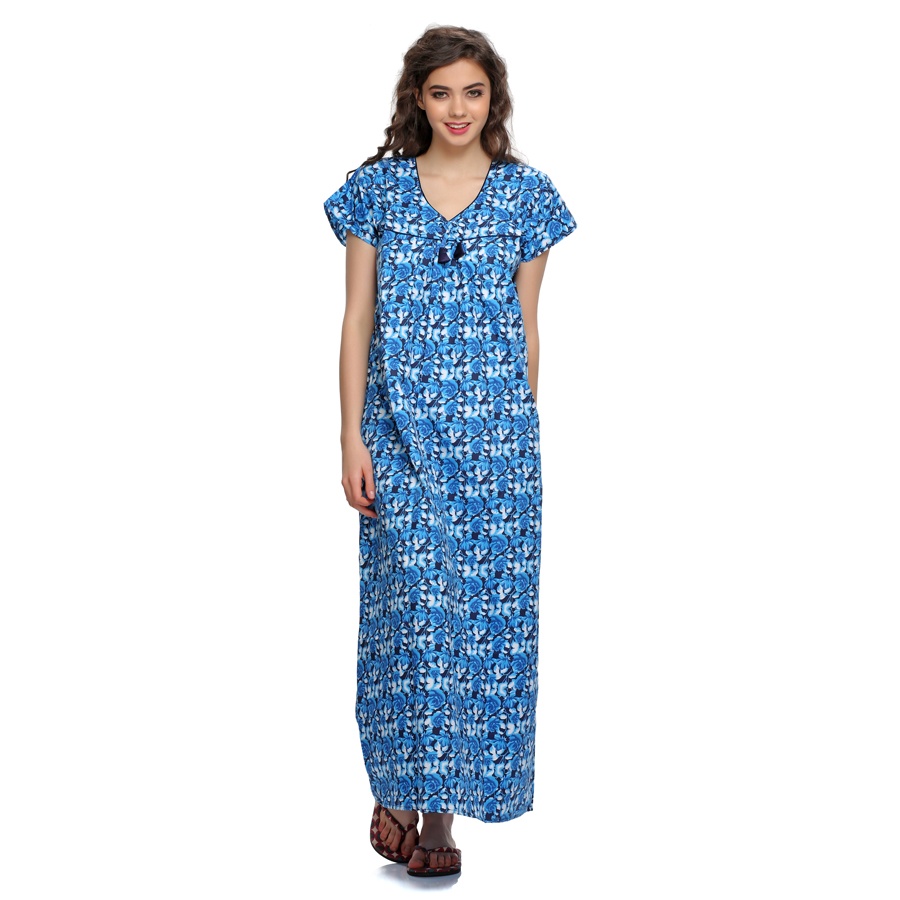 http://www.clovia.com/product/floral-pri...-nighty-1/
Fill your day and night with the floral colours of this exquisite long nightie. The cotton blended fabric gives a soft and comfortable feel while you sleep. The neckline has been sealed with contrast coloured piping to ensure better fit. Slip this on to add that confortable yet stylish feel to your night.
Key Features
Soft cotton material
Beautiful floral design
Perfect fit
Cotton blended
Colour: Blue
Care: Handwash at 30°C or machine wash at 30°C.