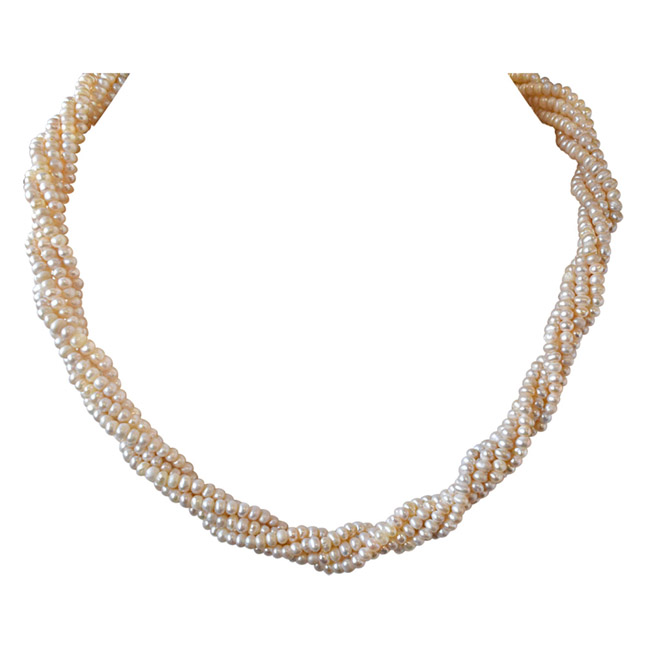 MRP : Rs.2999/-
Offer price : Rs.1499/-
Deal Link :
http://www.suratdiamond.com/5linetwisted...SN709.aspx
Dazzle like a Diva. Devour the elegance of this scintillating twisted Freshwater Pearl Choker Necklace. This is an ideal adornment for women of all ages.
Pearl Size: 3 - 3.5 mm
Necklace Length: 14" + Kadi Akada for Length extention upto 16"
While matching your necklace to your ensemble, women often just look at the color and style of their outfit. Another important aspect to consider is the neckline of what you are wearing. The length and the style of the necklace chosen to accessorize your outfit, has a lot to do in how your ensemble turns out to be - Elegant, Chic, Gaudy or Overdone.
A Choker is a close-fitting Necklace worn on the Neck. Chokers are made in a variety of materials like Pearl, Silver, Gold, Leather, Plastic etc including Stones, Beads or a Pendant.
Historically, chokers were associated with High Fashion.